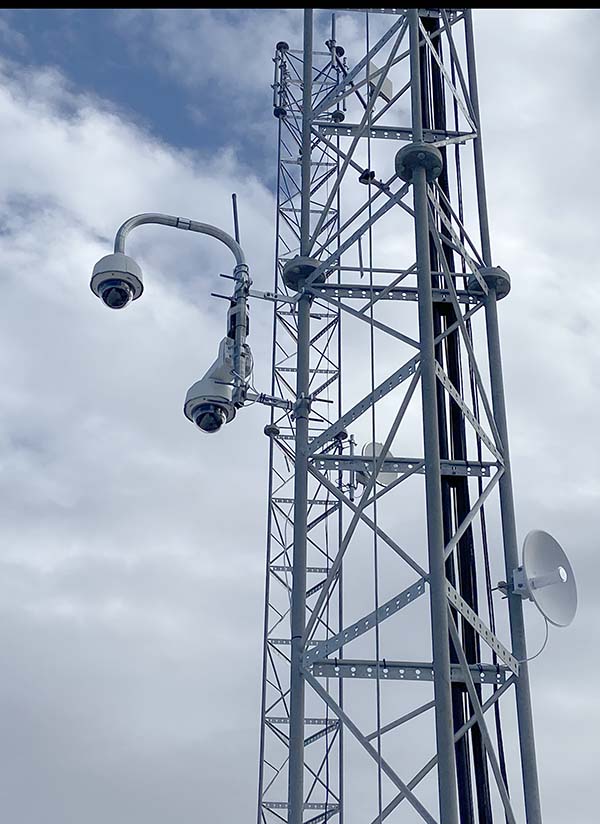 Required Capabilities for DFPC Wildland Fire Monitoring Cameras
v1.0 – 2/18/2021
Download a PDF Verison of this document.
Introduction
Since 2019 the DFPC Center of Excellence for Advanced Technology Aerial Firefighting (CoE) has been deploying pan-tilt-zoom (PTZ) cameras at temporary sites to assist incident managers with monitoring wildland fires, floods, and other natural disasters. These cameras were taken down after the event.
The US Forest Service Region 2 began a pilot project to deploy cameras at fixed sites in Colorado and surrounding states in 2021. These cameras are installed in a fixed location, not tied to a particular disaster, but it is considered a pilot program. The CoE participated in this pilot program through the installation of two cameras running Forest Technology Systems (FTS) software in Larimer County, CO. In 2021 the CoE also established a camera test site at Harvey Gap in Garfield County, with two cameras deployed running software from AlertWildfire and FTS.
Wildland fire monitoring cameras have previously been deployed in other states as single-vendor solutions, with one vendor providing the camera software powering all cameras in a given area. While this model provides efficiencies to users of the cameras as all cameras can be accessed by a single login, it faces challenges in Colorado. As a local-control state, fire management agencies at various levels